6190 Powers Ferry Rd., Suite 510 Atlanta, GA 30339
Office: (770) 984-1400 Toll: 1(800) 633-5454 Fax: (770) 952-5552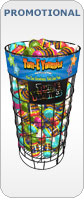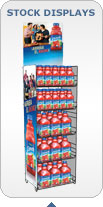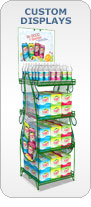 Displays
Stock solutions
Profitmaster Displays has a full line of standard display equipment, in a variety of sizes, that effectively merchandises our customer's products, and that meets with retailer approval. Each display is designed with an appropriate in-store footprint, and a cost effective and attractive use of materials including steel, wood, and plastic. Every display can be customized with attention-grabbing graphics to fit specific shopper communication goals.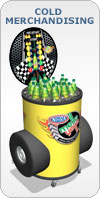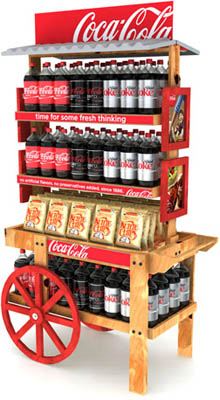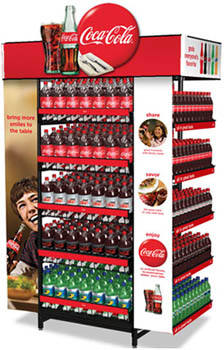 The Sales Center
"The Gold Standard" in 2-liter
bottle endcaps.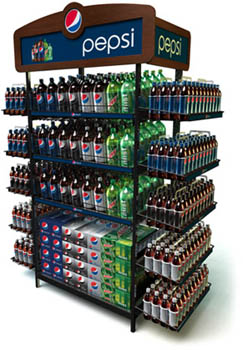 The Convertible
(Small footprint wire display)
The Infinity
A small endcap with adjustable shelf system for any package size.
---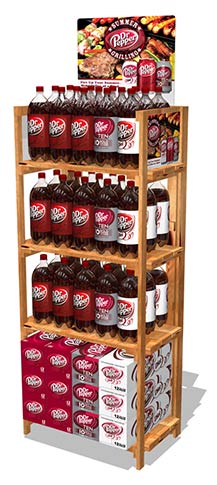 Woodland 60
Small footprint wood display.